Relocating an entire office space or building is a project that requires detailed and long-term planning and organization. Therefore, it is only logical for you to have the best office moving services in NYC at your disposal when such a task arises. Zenith Moving is a company that offers top-quality resources and trained Manhattan office movers – all to ensure a smooth relocation process for your company. With us by your side, you can rest assured that your entire business will be relocated within a pre-determined deadline and in accordance with your budget expectations. Contact our moving company today to ensure a corporate relocation with minimal business disruptions!
Thank you for reading this post, don't forget to subscribe!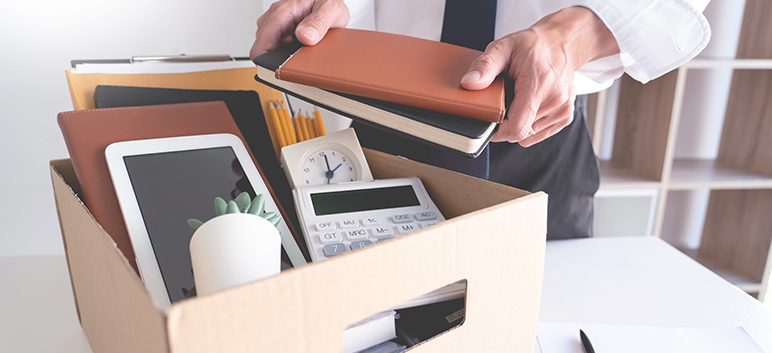 When planning a company relocation, choosing the right moving assistance is of great importance. Your company's inventory like furniture, electronic equipment, and confidential files should be handled in the most professional way. Zenith Moving is a company that has become a well-known brand in the office moving business in record time.
Office moving Manhattan NY is our specialty. If you are looking for reliable Manhattan office moving company, you are looking in the right place. Whether you are planning a small or a complicated move, you can put your trust in Zenith Moving.
Moving your office soon? Let Zenith Moving assist!
Office moving is not something that can be handled without proper planning. Since most companies try to keep up with their business while moving, having assistance is of great importance. Manhattan office movers know how difficult this process can be, so your belongings' safety will be our priority.
Long-term planning of office relocation is what our Manhattan office movers know best. To keep all your inventory safe during a move, hiring our interstate movers NYC will be beneficial in many ways. Before we even start planning your move, we will offer you a free moving quote and ask you for a preferred moving date. Also, our moving crew will make sure to listen to all the details and specific requests you may have.
Our company offers highly trained Manhattan office movers who can deal with any sort of difficulties during your move. To ensure the safety of your office inventory, we use high-quality equipment and secure moving trucks. Let us assist with your commercial move and ease the entire process for you!
Why should you choose our Manhattan office movers?
With many commercial moving companies available in NYC, we wanted to make sure to stand out, especially when it comes to Manhattan moving services. We believe that every move takes a different planning process, so your needs and specific requirements are important to us. Here are some of the reasons you should hire our Manhattan office movers: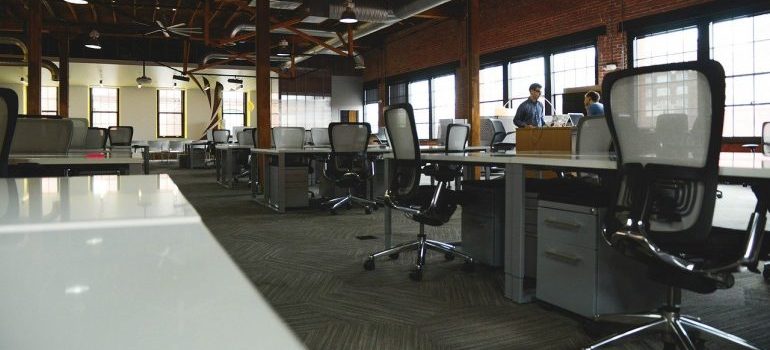 Detailed planning of your move.
Affordable quotes for your commercial move.
Efficient packing services.
Friendly staff ready to listen to your requirements.
Safe transportation of your belongings from point A to point B.
When it comes to choosing the best Manhattan commercial movers, you don't need to make any compromises. Zenith Moving NYC offers reliable office moving experts with experience at affordable prices. If you are moving your company out of state, you can rely on our long-distance movers in New York. There is no moving situation too difficult for us to handle. Let Zenith Movers NYC handle all the hard work with planning, packing, and transportation of your office inventory.
Office Relocation Manhattan NYC services – what to expect
If this is your first time moving business, you don't have to worry about the planning part. Our local movers in NYC will make sure to adjust to your schedule and suggest the best moving plan. Take a look at some of the services you can expect from us.
Office Relocation of electronic equipment and furniture
Office furniture and expensive equipment are not easy to pack and transport without proper tools. We know how important it is to keep every piece of your inventory safe during every step of the moving process. This is why our Manhattan office movers always make sure to explain to you the process of transportation. Let us secure your office furniture and other bulky pieces of inventory before the move.
Packing of sensitive inventory
If you need assistance with packing, you can rely on our moving company. Our movers and packers Manhattan will provide all the supplies, boxes and other equipment needed to secure your valuable possessions.
Scheduling at your convenience
If you are running your business while planning the move, don't worry. Although this process might be a little bit complicated, you can put your trust in our relocation experts. Give us a call and we will schedule a meeting at your convenience.
Preparing for our Manhattan office movers
Planning an office relocation Manhattan, NYC is time-consuming. However, there are some things you can do in order to speed up this process and make it easier. In order to organize a business move like a pro, here's what you need to do:
Talk to your employees about the moving date.
Make sure to engage your staff in the planning process.
Reschedule your working hours if necessary.
Assess your inventory and choose a moving service.
Contact our Manhattan office movers to start planning.
In case you need to relocate your company last-minute, our team of moving experts can help. We will plan your moving day in the most efficient manner while keeping your budget in mind. Forget about additional costs and hidden fees. With Zenith movers, there will not be any unpleasant surprises and expenses.
Zenith Movers NYC – relocating businesses with minimal disruption with Manhattan Office Movers
Zenith Moving NYC is here to take care of the packing and transportation of your valuable inventory while making sure to honor your budget. Whether you have limited resources or you need to move last-minute, don't hesitate to give us a call. Our Manhattan office movers are here to do all the hard work and move your company with ease.
Get access to premium corporate relocation resources – call Zenith Moving today!
Our Manhattan office movers can save you time and resources while ensuring a stress-free and well-coordinated relocation. Get your free office moving quote today or contact one of our representatives for more information on how we can make your move perfect!