Searching for a way to ensure a smooth relocation while covering all the tasks that it brings can be challenging. It takes time to plan out and coordinate, not to mention all the effort and time you need to invest in it. However, where there's a will, there is a simple and effective way. And that is what makes Zenith Moving the perfect option for your relocation needs. As one of the more reputable, white-glove moving companies in NYC, we can guarantee a smooth moving day and everything that goes with it. Give our white glove movers NYC a call now or get a free estimate to ensure a full-service relocation experience.
Thank you for reading this post, don't forget to subscribe!
Zenith Moving has enough moving experience to make sure that everything goes according to plan with your relocation. Moreover, we will always make sure that everything is going according to plan when moving and relocation are concerned. Despite being a relatively young company, the combined experience our team has can easily match that of any well-established local moving business in NYC. And that is why can offer highly competitive rates and services in large markets such as NYC. If you are interested to learn more about us, feel free to continue reading.
What makes us the perfect choice among countless white glove movers NYC?
NYC is a highly competitive market for all industries, and we understand that. If you want to stand out and succeed, you need to show your worth as a company. Zenith Moving does that with the carefully thought out approach that we have with each moving job we do. For this reason, we have established some core values as the primary foundation of our long-distance moving company NYC. You can find them in the following:
Professionalism. When we take on a job, we are 100% committed to it from start to end. This is the devotion we have toward our clients. Moreover, we will always go the extra mile for our clients because we are highly-trained professionals. Our team devotes all our resources to ensure a smooth and cost-effective relocation for your needs. And that is why are already regarded among the finer movers in NYC.
Integrity. Our company operates on the belief to always be honest and transparent with clients. With our movers and packers Manhattan, you can forget about unplanned or hidden relocation fees and expenses. We offer highly competitive and precise moving estimates that you can count on.
Trust. The bond we have built with our clients allows us to go forward as a reputable moving business. Thus, we will never do anything to jeopardize the long-term relationships we have with our clients. You can be certain that we will do everything in our might to keep it that way. This is why we can (and we will) provide the best Manhattan moving services.
Our team has the skill and training to get the white glove moving done
Each and every member of our team has gone through a detailed background check and intense training, all to meet the highest standard that one should expect when moving. Having this in mind, our professional residential movers Manhattan are more than capable of handling every obstacle in their way. Moreover, they are also competent enough to handle every moving and relocation problem as well. Thus, our team is something we highly rely on when it comes to moving and relocation.
Furthermore, with our modern equipment, a highly-trained team, and a great sense of logistics – we are able to provide some really amazing services for our clients. We started out small, with local moving and long-distance moving. Now, we are one of the finer cross country movers NYC has to offer! We firmly believe that we are capable of handling your move due to all the things we have mentioned earlier. Moreover, we will never stop until your relocation is complete and we will do everything in our might to make it happen. You can be sure of that.
We help keep your prized possessions safe and protected
Our white glove movers NYC can make even the most demanding relocations go through without a single glitch. In the case of moving temperature-sensitive, expensive and fragile items, you should consider hiring our elite movers. We can take the stress out of your moving day, ease the packing and unpacking process while making sure that every item stays untacked.
Years of experience in different moving situations helped us understand the nature of this delicate work. While we make sure your inventory stays safe and doesn't lose its value, you can focus on getting settled in your new home. Here are just some of the items we can transport safely for you:
Delicate artwork pieces
Expensive furniture
Antiques
Items made of crystal and glass
Bulky and oversized furniture
Temperature-sensitive items
Any sort of fragile inventory
The benefits of hiring Zenith Moving as your White Glove Moving provider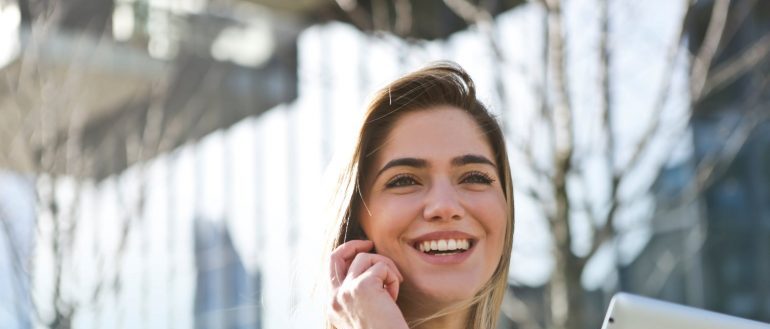 When choosing between so many white glove movers NYC offers, it's important to find the ones you can trust. Our moving company has built a long-standing relationship with hundreds of clients because of the professional approach and affordable services. Here are some of the reasons you should hire our elite movers for your next relocation:
Our staff has decades of combined experience
We can provide climate-controlled storage in Long Island City
Full-service relocation at highly competitive rates
Each move is carefully planned and coordinated
Top-quality packing equipment and moving boxes Manhattan
Free, no-obligation moving estimate for all our customers
Your NYC moving day will never be more fulfilled than with our team!
If you want to make sure that your relocation process goes smoothly and without a hitch, then all you need to do is get in touch with us. Our white-glove movers will be more than happy to lend a helping hand and we just know that you will be more than happy that you chose us too! So don't hesitate – we are waiting for your call.